Experience Elders
The Elders Real Estate network occupies close to 420 offices operating in all capital cities, major regional and rural centres across the country. In 2017, this network sold over 9000 properties for a combined total value of close to $5 billion.
Read more
Elders has an extensive team of experienced, professional real estate agents throughout Australia who are committed to providing an outstanding real estate service for clients.
Through this team, Elders Real Estate Wangaratta provides knowledge and experience covering the following areas of real estate:
Residential Sales
Rural Property
Commercial – sales & leasing
Small and Hobby Farms
Lifestyle properties
Clearing sales
Water Trading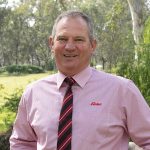 Elders Real Estate Wangaratta
Looking to sell or lease your property?
Want a full market appraisal of your property, plus comprehensive advice on how to buy or sell your home? Click here to contact one of our experienced local agents today.