Experience Elders
The Elders Real Estate network occupies close to 420 offices operating in all capital cities, major regional and rural centres across the country. In 2017, this network sold over 9000 properties for a combined total value of close to $5 billion.
Read more
Elders has an extensive team of experienced, professional real estate agents throughout Australia who are committed to providing an outstanding real estate service for clients.
Through this team, Elders Real Estate Wangaratta provides knowledge and experience covering the following areas of real estate:
Residential Sales
Rural Property
Commercial – sales & leasing
Small and Hobby Farms
Lifestyle properties
Clearing sales
Water Trading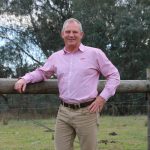 Elders Real Estate Wangaratta
Looking to sell or lease your property?
Want a full market appraisal of your property, plus comprehensive advice on how to buy or sell your home? Click here to contact one of our experienced local agents today.
Meet some of our happy clients
1372 Wangaratta-Kilferra Rd, Greta, Vic
Thank you for providing an excellent experience and great outcome with our property sale. From the start you did everything you said you would, your clear communication was appreciated, the quality advice you provided us with from your extensive experience made making our important decisions far easier. I have no hesitation in recommending you to other property sellers.
~ Peter Hillas
167 Sydney Rd, Benalla Vic
"Michael produced a quality submission to win the appointment as an agent, he then conducted a cost-effective marketing campaign culminating in a successful result on Auction day. Michael was always available, communicated effectively and remained professional at all times throughout. I would recommend Michael to prospective sellers."
~ Kathy Dillon
70 Johnson St, Oxley Vic
Hi Mick, Just wanted to put in writing our appreciation for your thoroughly professional and considerate manner in which you handled the sale of our property. From the beginning, your presentation of the projected sale gave us the insight and tools to be able to establish a good selling price to meet the market for our property that was quite unique. Also, your attention to detail and following up any...
~ Helen & John Fawcett
Kentucky Turf Nursery Pty Ltd
"Michael, thank You so much for your very efficient service and prompt advice. Your knowledge in the local area was very helpful. I would highly recommend you to anyone seeking professional realty advice." Kind regards
~ Terry Brew – Kentucky Turf Nursery Pty Ltd
391 Hartridge Rd, Molyullah
Mick was professional in all his dealings yet relaxed in his manner. Communication was a highlight with Mick being available and contactable anytime to keep me informed. Mick is a skilled negotiator with many years experience which was a valuable asset at the critical time and reflected in the outcome. I would recommend Mick to any vendor looking for a true rural specialist to market their property. Robin Grey
~ Robin Grey – Vendor
256 Baileys Rd, Taminick
Hi Michael, The sale of 256 Baileys Rd Taminick, is another positive example of commitment by Elders Staff  to achieve results. My family started dealing with  Elders in1958!! We were always afforded excellent and dedicated service, more importantly made to feel part of the family. This attribute no longer belongs in the modern financial world. Again Michael your exceptional service far exceeds my gratitude! May I wish you and staff...
~ Jeff Colls – Vendor
Molyullah
Michael, I must compliment you on the webpage you created, outstanding! No one else came any where near your standard of presentation. Malcolm Burnside
~ Malcolm Burnside – Vendor